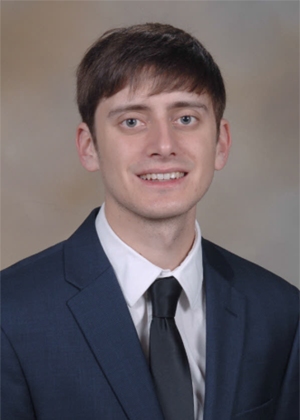 Exposed to the world of medicine at a young age, my love for the profession started when I became a pharmacy courier in Baton Rouge at age sixteen and has continued ever since. Through my medical training, the opportunity to care for those most in need and form lasting relationships has always been a great gift that I never take for granted.
As a pain management physician, I strive to treat patients with a wide variety of chronic pain conditions and help them live fuller, more rewarding lives. With every therapy and intervention, I simply hope to
help patients do more of the things they love with the people they love. Moreover, I hope to help patients better understand their conditions so they can feel confident in their choices.
I am always researching the newest therapies available to patients with chronic pain, and I hope to deliver the best care possible to everyone that I have the opportunity to treat.
Education & Training
Fellowship: Pain Management, Louisiana State University Health and Science Center New Orleans, 2020
Residency: Anesthesiology, McGovern Medical School, UTH-Health and Science Center in Houston, Graduated 2019
MD: Louisiana State University Health and Science Center Shreveport Graduated 2015, top 20th percentile
BS: Louisiana State University-Graduated with B.S. in Biochemistry with Minors in Chemistry and Psychology, 2009 (GPA 4.0)
Other Activities
Member: American Academy of Pain Medicine, American Society of Anesthesiology, Louisiana State Medical Society
Publications and Presentations:
Maged Guirguis, Jason Gremillion. "Injections for Hand Pain." Bedside Pain Management Interventions. Eds. Dmitri Souza, Lynn Kohan, Samer Narouze, and Imanuel Lerman. Springer Nature. 2020.
Simms, Tiffany A., et al. "TFIIIC binding sites function as both heterochromatin barriers and chromatin insulators in Saccharomyces cerevisiae." Eukaryotic cell 7.12 (2008): 2078-2086.
Phenol Neurolysis of the Genicular Nerves: A Case Series, Jason Gremillion MD, Lesley Walsh MD, Abstract, American Society of Regional Anesthesia and Pain Medicine Annual Conference. 11/15/19/
Peripheral Nerve Block for Phantom Limb Pain in Patient with Chronic Pain Secondary to Spinal Cord Injury, Jason Gremillion MD, Dallis Clendeninn MD, Abstract, American Society of Regional Anesthesia and Pain Medicine, 4/2018.
Hobbies
Playing Guitar, Fishing, Collecting Vinyl, College Football, Soccer, and spending time with my wife and two sons (Jack and Wes).