The pain management specialists you choose make a difference.
The team at The Spine Diagnostic & Pain Treatment Center provides excellent patient care. From the receptionist at check-in, the medical assistant and all providers, the patient is treated like an individual. The patient is cared for like a member of the family. Chronic pain is often a very lonely and depressing path…we provide empathetic and supportive medical treatment plans.
The Spine Diagnostic & Pain Treatment Center is the largest and one of the most trusted pain relief practices in Louisiana. Patients trust the advanced training and five decades of combined experience of our pain management specialists.
More than 200 doctors of various specialties – internists, orthopedists, neurologists, and more – refer patients to us. Many other patients seek us out based on the recommendation of family and friends who are satisfied with our care.
Our fellowship-trained, double board-certified anesthesiologists and pain management specialists will spend as much time as necessary to make you feel comfortable. You'll be greeted warmly, treated with respect, and given answers to your questions in simple, easy-to-understand language.
In addition to experienced pain management specialists, we have an on-site physiatrist highly skilled in performing electrodiagnostic studies to test for nerve damage.
When your doctor refers you to us, he'll get timely reports and personal updates to make sure he remains a vital part of your care. We will also make ourselves available to your doctor should he/she ever have questions or wish to discuss a case.
Get to know our provider team below, and contact us to schedule an appointment at one of our six locations.
Our Providers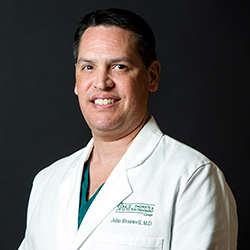 John J. Braswell, MD
Interventional Pain Management Physician
J. George Jiha, MD
Interventional Pain Management Physician
Joseph W. Turnipseed, MD
Interventional Pain Management Physician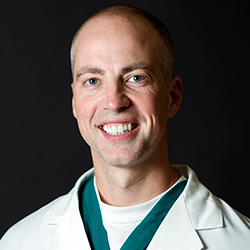 Sean Graham, MD
Interventional Pain Management Physician
John L. Uhl, MD
Interventional Pain Management Physician
Our PA'S & MA'S
Allison Walker, PA-C
PA-C for Dr. Burdine
Brooke Vincent, PA-C
PA-C for Dr. Turnipseed
Courtney Lemoine, MA
MA for Dr. Braswell
Desiree Brumfield, MA
MA for Dr. Jiha
Gerry Hunt, MA
MA for Dr. Anderson
J'Nise Harrell, MA
MA for Brooke Vincent
Jasmine Stephens, MA
MA for Dr. Crosby
Joy Kelly, MA
MA for Dr. Stringer
Kari Reeves, PA-C
PA-C for Dr. Graham
Kaylie LeBlanc, MA
MA for Dr. Burdine
Mia Brooks, MA
MA for Kari Reeves
Stephanie Gravois, LPN
LPN for Dr. Graham
Tiomoya Tyler, MA
MA for Allison Walker
Veronica Romero, MA
MA for Dr. Bowers